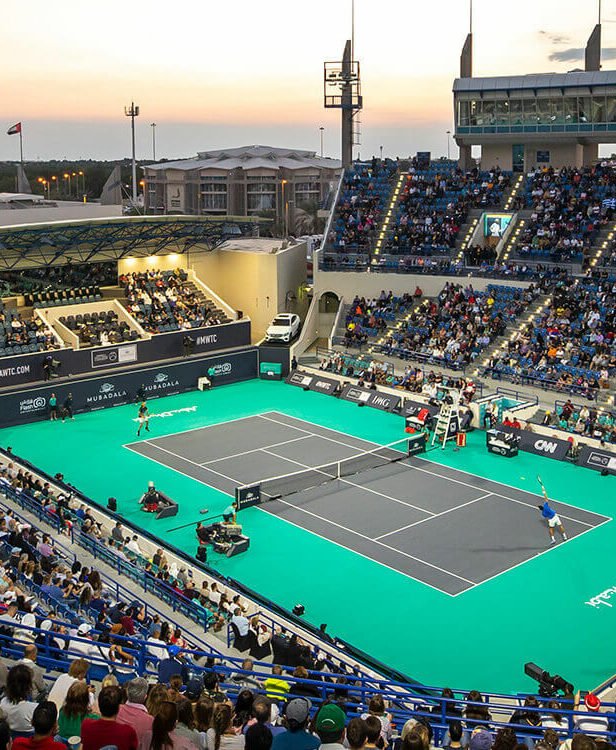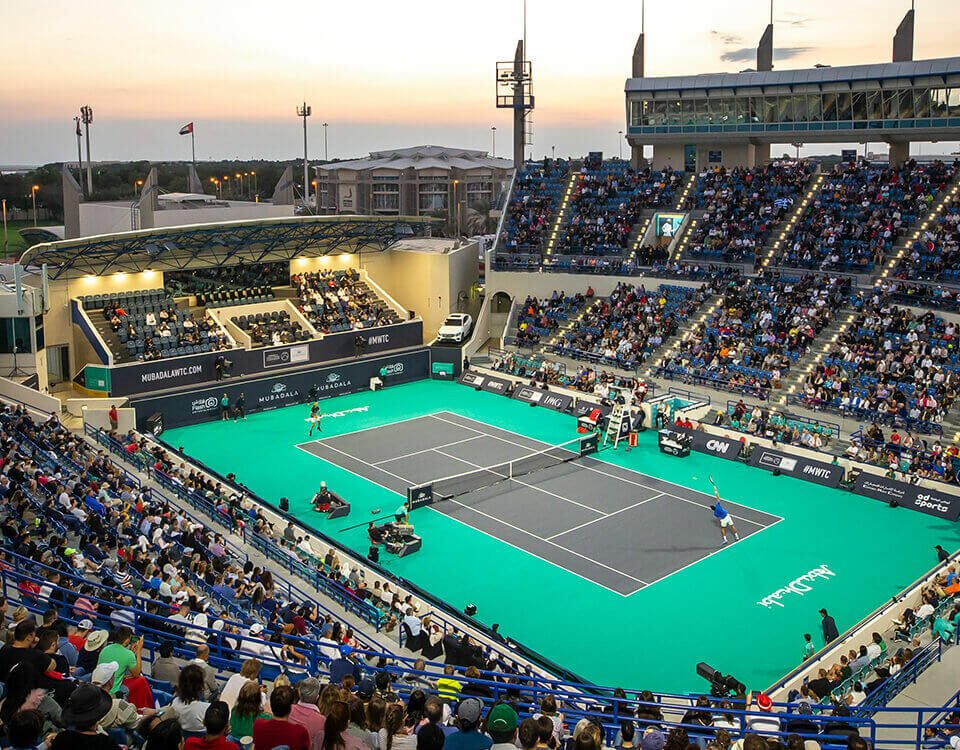 Privacy Policy
Privacy Policy
International Management Group (Overseas) LLC, Dubai Branch ("IMG", "us", "we", "our") operates this Website and manages certain events in the United Arab Emirates. IMG is strongly committed to protecting the privacy of your personal information. This privacy policy ("Privacy Policy") is applicable to this website (the "Website") which is operated and maintained by IMG.
This Privacy Policy is effective from 10th February 2023.
This Privacy Policy is intended to let you know (1) the kinds of personal information we may gather during your visit to the Website, and when you otherwise interact with us in connection with any of our events (collectively, the "Service") (2) why we gather your information, (3) how we might use your personal information, (4) when we might disclose your personal information, and (5) how you can manage your personal information.
YOUR ACCEPTANCE
By using the Service, you are accepting and agreeing that you understand and will abide by our Privacy Policy and consent to our collection, use and disclosure of your personal information in accordance with the terms of this Privacy Policy.
We may change this Privacy Policy from time to time. We will provide notice by, at a minimum, updating this posting. You should periodically review this Privacy Policy carefully. Your continued use of our Website following the posting of changes to these terms will mean you accept those changes.
If you have any questions about this Privacy Policy, and do not see your concerns addressed here, or wish to make changes to any personal information you have submitted to us, please contact us by email queries@mubadalaabudhabiopen.com
Except as disclosed in this Privacy Policy, we do not sell, barter, give away, or rent your personal information (defined in Section 4(a) below).
Personal information:

You may send us or we may ask you for information that identifies or describes you, such as your name, email address, telephone numbers, address, zip code, age, and gender.
Certain features of the Service, for example signing up to receive our newsletter, or responding to our survey(s) may require that you provide certain personal information.
We also may collect and store personal information about you that we receive from other sources, including [insert]..

Technical information & information about your visit: Even if you do not request a newsletter or fill-out a survey, when you interact with our Service, we may collect certain information. For example, our servers keep an activity log that tracks all visitors to the Website. The information in the activity log may include (among other data): your IP address, your registered domain or home server, time of access, date of access, web page(s) visited, number of clicks, software crash reports, type of browser used, session identification number, search terms, search results, access times and referring website's address(es).
Cookies and Spyware: We use cookies on our Website for identification and analysis and advertising purposes. By using the Website you consent to the storing and accessing of cookies on your device. We use 'cookies' to improve this website. Cookies are small files that are sent to a computer's hard drive by a web server. Cookies enable websites to remember who you are. Information from cookies may include information relating to your use of our websites, information about your computer (such as IP address and browser type), and demographic data. Most internet browsers have a mechanism notifying you when you receive a new cookie and how to reject new cookies or disable cookies altogether.
No Information Collected From Children: Our site is not directed to children under the age of 18, and we do not knowingly collect personal information from children under 18 years of age nor do we knowingly correspond in any manner with children under 18. If you are under 18 years of age you should not use this Website, and under no circumstance should you send information about yourself to us. If we discover that a child under the age of 18 has provided us with personal information, we will immediately delete that child's information from the Website and cease any further communication.
Except as disclosed in this Privacy Policy, we do not use or disclose information about your individual visits to our Website or your personal information to any third parties other than those with whom we partner or with whom we are affiliated, without your consent.
General: We, as well as our event partners, may use your personal information to communicate with you about your interest in our events and our company, to help us improve your experience on the Website and, in some cases, to promote our events and/or to inform visitors to our Website about the individuals and teams who participate in our events. We may also use your information to prevent or detect abuses of our Terms of Use and/or Privacy Policy, and/or to enable third parties to carry out event services, technical or other functions on our behalf. We may sell, transfer or otherwise share some or all of our assets in connection with a merger, reorganization or sale of assets, or in the event of bankruptcy. In such an event, personal information may be one of the assets transferred.
Your Submissions: By giving us your personal information either through our Website, by email or otherwise, you expressly consent to our collection, use and disclosure of your personal information as described in this Privacy Policy. When you submit personal information to us, we may use your personal information to contact you, and we may provide it to certain third parties for event management, marketing or promotional purposes, where you have permitted us to do so. For example:

If you fill out a Media Profile Survey, we may share your personal information with members of the media and other third parties for marketing and promotional purposes.
If you fill out any application forms, surveys or requests for information, we may post certain personal information about you in the "Participant Profiles" portion of our Website and may share it with third parties for marketing and promotional purposes. We will not post your personal information on our Website, but please be careful about what you disclose to us and do not disclose any information that you expect to keep private.
If you fill out a survey expressing interest in volunteering for and/or hosting any of our events or if you request to receive posters or our newsletter, we may use your personal information to contact you and may share your personal information with third parties for purposes of fulfilling your request.

Use of Anonymous Information: We may use anonymous information to help us determine how you use parts of the Website and how we can improve our Website. We may also use anonymous information to provide information in aggregated form to our partners and other third parties about how our users collectively use the Service. We may also use or share anonymous information (or other information, other than personal information) in any other manner that we decide is appropriate or necessary.
Third-Parties: We may occasionally have third party representatives, agents, affiliates and partners that perform functions on our behalf, such as event registration, marketing, analytics, etc. These entities may have access to your personal information but only as needed to perform their services or where you have permitted us to pass on your personal information.
Emergency Situations: We may also use or disclose personal information if required to do so by law or in the good-faith belief that such action is necessary to: (a) conform to applicable law or comply with legal process served on us or the Website; (b) protect and defend the our rights or property, the Service or our users, and (c) act under emergency circumstances to protect the personal safety of us, our affiliates, agents, or the users of the Website or the public.
SECURITY

Security: The security of your information is of great concern to us. We exercise care in providing secure transmission of your information from your computer to our servers. Personal information collected by the Service is stored in operating environments that are not open to the public. While we try our best to safeguard your information once we receive it, no transmission of data over the Internet or any other public network can be guaranteed to be 100% secure.
Storage: Your personal information may be stored on servers in the United States and is subject to the laws of the United States, where the data protection and other laws may differ from those of other countries. Your personal information may be disclosed in response to inquiries or requests from government authorities or to respond to judicial process in the countries in which we operate. By accessing or using the Service or otherwise providing information to us, you consent to the processing, transfer and storage of information in and to the United States and other countries, where you may not have the same rights and protections as you do under local law.
Retention: We take all reasonable steps to retain your personal information only for as long as reasonably necessary. If you no longer want us to store your information you may request for it be removed from our records. Please see below for details of how to request removal.
Our Website contains links to other websites, and in some cases, frames other websites operated by our affiliates, partners or third parties. Please be advised that the practices described in this Privacy Policy for us do not apply to information gathered through these third party website(s). These other website(s) may also send their own cookies to you, collect your data or solicit your personal information. Always be aware of the terms of use and privacy policies of the websites you link to. We are not responsible for the actions and/or privacy policies of third parties or their websites. We encourage you to be aware of when you leave our Website and to read the privacy policies and terms of use of each and every website that you visit.
You have the right to ask us to provide a copy of the personal information we hold about you (for which we may charge a small administration fee and to have personal information removed or any inaccurate personal information about you corrected.
If you would like your personal information to be removed from our records or if your personal information requires amending then we will endeavor to correct, update or remove your personal information as swiftly as possible. This can be done using the following methods:
By emailing us at queries@mubadalaabudhabiopen.com; or
By writing to us at the following address:
IMG Middle East
Building 6, Suite 117
Gold and Diamond Park
Sheikh Zayed Road
P.O.Box 282339
Dubai, UAE
While we endeavour to make the updates as promptly as possible, communications may be sent using the original details until the changes have been processed.
You may always opt-out of receiving future e-mail messages and newsletters from us or request. To make such a request, you can send us a message at queries@mubadalaabudhabiopen.com or on each marketing communication there will also be an opportunity for you to unsubscribe.