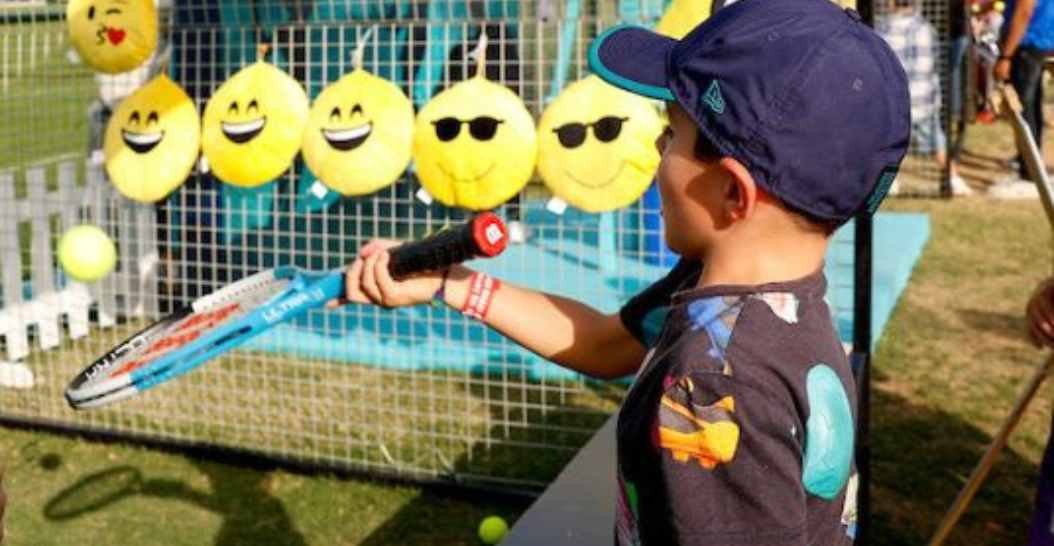 The Mubadala Abu Dhabi Open Schools Program is thrilled to announce the launch of a Nationwide Art Competition, a unique initiative aimed at inspiring creativity and environmental consciousness among students.  
Under the theme 'showcasing tennis using recycled items,' the competition encourages students across Abu Dhabi to express their innovation and artistic talents while promoting sustainability. 
The Mubadala Abu Dhabi Open Nationwide Art Competition offers multiple exciting rewards for participants, including the opportunity to experience 'a day in the life of a kid at the Mubadala Abu Dhabi Open, and the chance to shadow a professional tennis star, while 25 lucky winners will receive a Mubadala Abu Dhabi Open school bag filled with exclusive merchandise. 
Additionally, the 25 top art pieces will also be displayed in the Mubadala Abu Dhabi Open Tennis Village, where attendees, friends and family can vote for their favourite creations. The submission deadline for entries is January 10th, 2024. 
Nigel Gupta, Director of Tennis Events at IMG and Tournament Director at the Mubadala Abu Dhabi Open, commented on the competition: "We are excited to support the Nationwide Art Competition, which not only encourages artistic expression but also aligns with our commitment to sustainability. This initiative provides a platform for young talents to showcase their creativity while emphasizing the importance of recycling." 
The Mubadala Abu Dhabi Open, which has quickly established itself as one of the premier tennis tournaments in the region, is set to take place February 3rd-11th at the International Tennis Centre, Zayed Sports City. 
Participation in the Nationwide Art Competition presents students with a unique opportunity to combine the worlds of tennis, art, and the Mubadala Abu Dhabi Open. For more information and to register and submit your entry, please visit the official competition website https://form.jotform.com/232421683651454.