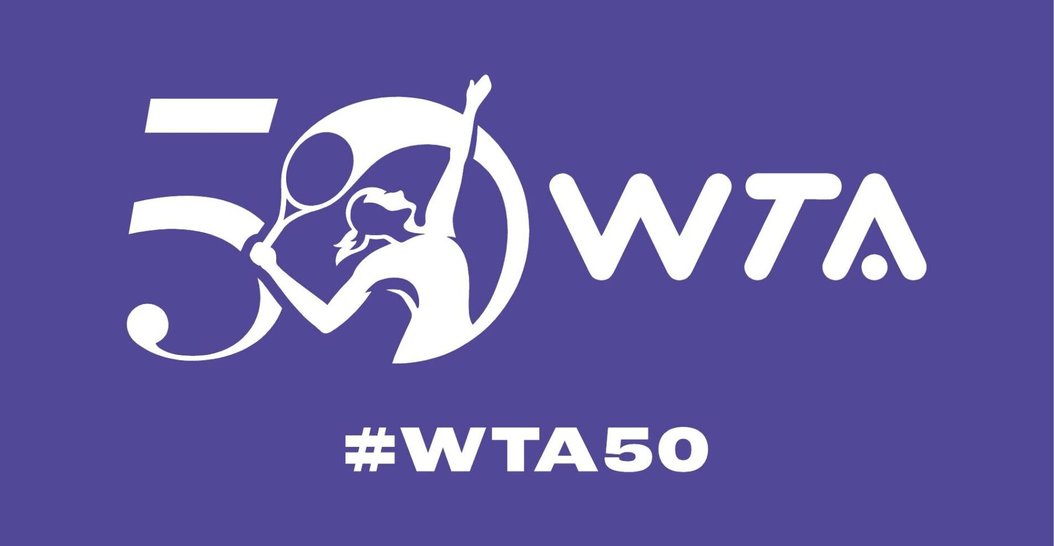 "The WTA was born to write a new story—a story that continues to champion women in the sport of tennis and beyond," said Steve Simon, Chairman and CEO of the WTA. 50 years after Billie Jean King changed the game for all, her impact still inspires us and deserves a special celebration on the WTA's 50th anniversary. 
As you watch the event this year, remember breakthroughs like these that shaped the future of women's sports:  
June 21, 1973:

Billie Jean King called a meeting on the eve of the Wimbledon Championships. Frustrated by sexism in the sport and an establishment that split the talent pool with competing circuits, King recognized the need for the women to formally join forces to take control of their destiny. Later that night, they formed the Women's Tennis Association (WTA). 

 

Summer 1973:

By the time the US Open rolled around, the group was 64-women strong, boosting King as she successfully argued for equal prize money at a Grand Slam event for the first time. 

 

1975:

Among other milestones, CBS broadcast a series of finals on the Virginia Slims Circuit, under a landmark multi-tournament deal. 

 

1976:

Chris Evert became the first female athlete to pass $1 million in career prize money. 

 

1982:

Martina Navratilova became the first to enjoy a million-dollar season.

 

1994:

Anne Worcester became the first female chief executive of a major sports league.

 

2007:

Decades of lobbying came to fruition when Venus Williams added her voice to the campaign for equal prize money across all four Grand Slam events. 

 

2017:

WTA Charities was created to empower girls and women to live fully and support WTA communities globally through initiatives that focus on equality, education, leadership and health and wellness.

 

2023:

What started as a player union is now a world-leading member association between athletes and the 50-plus tournaments on six continents that make up the Hologic WTA Tour calendar each year. 32 countries are represented in the Top 100 of the WTA Rankings, and they will entertain a worldwide audience of more than 900 million.

 
To celebrate all these moments and the 50th anniversary of the WTA, the Mubadala Abu Dhabi Open will offer adult tickets for AED 50 on Monday and Tuesday (for both the lower and upper bowl). This includes a full day of tennis with five matches in Centre Court, eight more matches across court 1 and 2, and access to the Tennis Village with food trucks, bars, live entertainment, and more.  
Grab your tickets now because the history-making women of the WTA are just starting.